TELEHEALTH APPOINTMENTS FOR OPT PATIENTS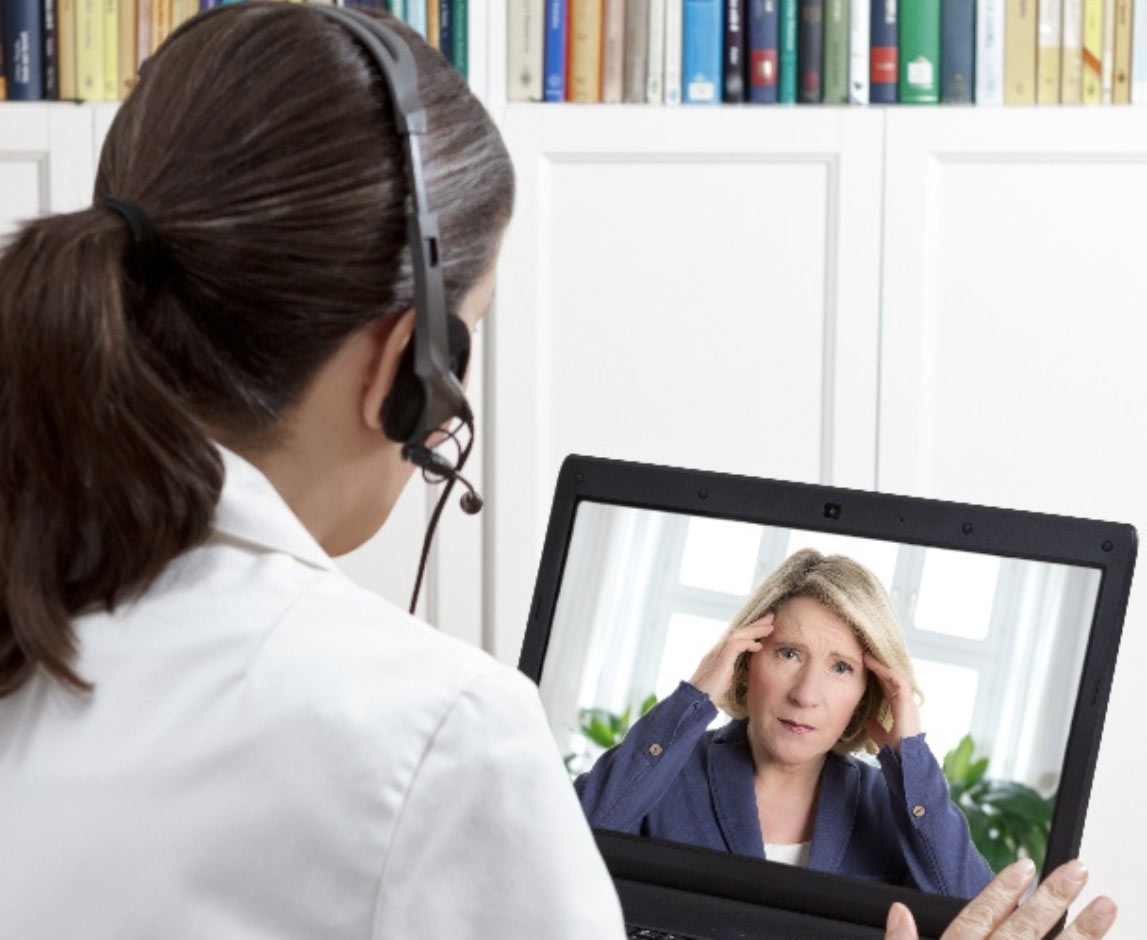 We are excited to offer Telehealth as a means of continuing care from the comfort of your own home. Through Telehealth we can maintain your plan of care, discuss questions you might have, monitor and progress your home exercise program, manage safety hazards in your home, check ergonomics at your desk or home office, teach you how to use home exercise equipment, check your body mechanics, the possibilities are endless!
Telehealth appointments will allow patients to meet with their therapist over video chat utilizing a secure, HIPPA compliant platform.
Telehealth is a way for you to stay connected to your therapist and maintain the investment of time and energy you have already committed to resolving your problem.
Telehealth appointments will be available on select days for each therapist, and can be scheduled by calling our office.
Once your appointment has been set, you will be sent an email with instructions for accessing the online platform and for signing into your appointment.
We look forward to working with you in a whole new capacity!
Click here to view Telehealth appointment instructions or scroll to the bottom of this page.
Thank you for scheduling a Telehealth appointment with Orthopedic Physical Therapy.
---
To access your appointment, please go to optinc.doxy.me 5 minutes prior to your scheduled appointment time. Then select your treating therapist from the drop down menu.
Supported Internet Browsers:
Apple and PC Computers: Chrome, Firefox, and Safari
Apple iPads/iPhones: Safari
Android tablets/phones: Chrome
You will be asked to enter your name to be placed in our virtual waiting room. Please enter your first and last initials. This is for your privacy as there might be another patient in the waiting room.
You will then be asked to enable your camera and microphone. This is needed to allow audio/visual communication with your therapist.
When your therapist is ready to begin the appointment, you will be prompted to enter your credit card information. Once this is complete their video will appear on your screen.
Please do not hesitate to contact us should you have any difficulty signing into your appointment. We look forward to seeing you soon!
-The OPT Staff